There is a lot of concern today about climate change and the environment which has led to more companies and businesses becoming aware of their carbon footprint. As companies strive to save costs while also looking for ways to benefit the environment, one of the best choices for facilities in search of powerful, effective hand dryers are those designed by Excel. The Xlerator is the fastest high speed hand dryer and the most popular model on the market today! The significant environmental costs of paper manufacturing and the exorbitant waste caused by paper disposal make the Xlerator hand dryer an exceptional alternative. Extremely stylish in design and eco-friendly, this green hand dryer is a top choice for any restroom.
Available in a variety of colors including black, white, graphite, chrome plated, brushed stainless steel, and even custom digital imaging designs, the Xlerator hand dryer is flush mounted to the wall and is constructed out of tough, long-lasting materials. The Xlerator can also be recess mounted for ADA compliance by adding the optional ADA recess kit, making it a great choice for a variety of facilities seeking more options in their products.
Concerned about noise? No need to be with the Xlerator dryer since the noise level is decreased as a result of the 1.1 Noise Reduction Nozzle. This nozzle increases the airflow opening, while still drying hands in just 10 to 15 seconds. As one of the best washroom hand dryers available, the Xlerator uses 80% less energy than traditional hand dryers and has a 95% cost savings versus paper towels. Talk about reducing your carbon footprint! The Xlerator XL is GreenSpec Listed and also helps to qualify for LEED Credits, making this high speed unit a green, eco-friendly hand dryer for your facility's needs.
If you're still wary about using heat, the XleratorEco is another excellent option. A cool air hand dryer that does not use any heat, but can still dry hands in 15 seconds, the XleratorEco only uses 500 watts of power, making it more environmentally friendly. It also comes with the 1.1 Noise Reduction Nozzle and can save you time on installation costs since you can install up to three XleratorEco units on one 20 amp circuit. Utilizing patented technology to ensure a fast and efficient hand drying experience, it's no wonder why so many people enjoy using Xlerator hand dryers!
Xlerator's energy efficient hand dryers are the only hand dryers that are Made in USA certified. American made by Excel Dryer in Massachusetts, the Xlerator and XleratorEco are automatically activated with a built in infrared sensor. Because there is no need to touch the unit in order to use the dryer, this model is a more hygienic choice for those looking for a sanitary hand dryer. Sanitary, eco-friendly and cost-efficient, it's no surprise why the Xlerator is a top choice for so many facilities, especially those wanting to reduce their carbon footprint without compromising on excellent product performance!
Check out the variety of Xlerator hand dryers available at HandDryerSupply.com – with guaranteed best prices and free shipping in the continental United States. We are a trusted Excel Dryer distributor and will match or beat any advertised Xlerator XL price online. We look forward to assisting you so this powerful hand dryer can help upgrade your facility and reduce your carbon footprint today!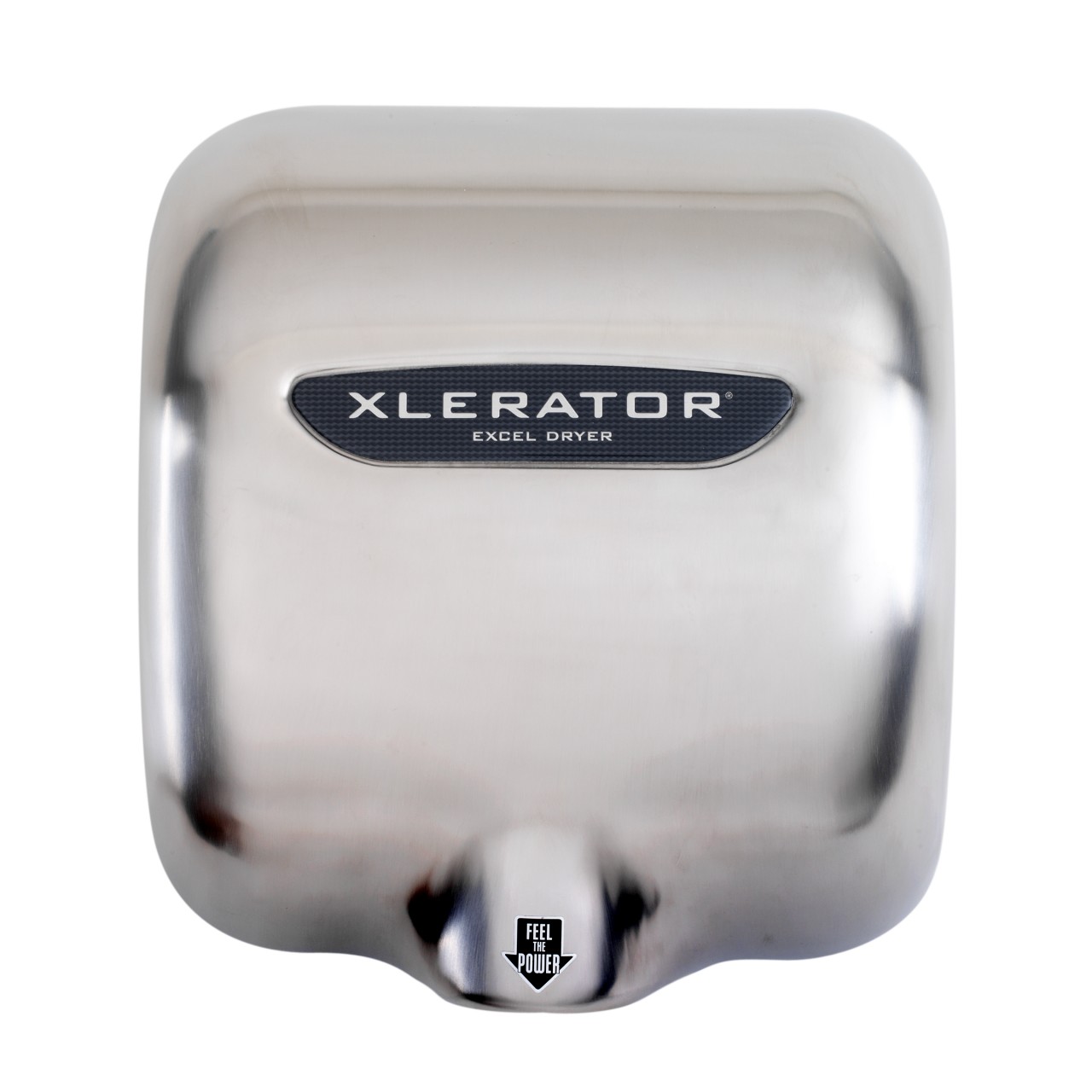 Recent Posts
Are you looking for an effective and efficient hand-drying method for guests of your commercial bus …

While not many people realize it, hand dryers are a key part of any commercial bathroom. They're t …

The most challenging component of hand washing is drying, especially in public restrooms. Because …