Xlerator XL-SB Brushed Stainless Steel Fast Hand Dryer
SKU:

Xlerator XL-SB

UPC:

MPN:

XL-SB

Availability:

IN STOCK - Usually ships SAME or Next Day

Shipping:

Calculated at Checkout
Free Shipping via UPS Ground orders $155+ (cont.US)
Description
The improved Excel Xlerator XL-SB hand dryer has many new upgrades but still a durable brushed stainless steel cover. With new multi-voltage motor options, the Xlerator XL-SB hand dryer is now built to meet the needs of any restroom facilities around the world. Available in 110-120v and 208-277v for use in the US and a 230v 50 Hz model available for export, this top performing hand dryer continues to excel in all areas. The incredibly popular Xlerator XL-SB stainless steel hand dryer is an established high speed dryer with over 10 years of demonstrated performance. The Excel XL-SB automatic hand dryer is able to meet noise level requirements for a variety of environments due to adjustable sound and speed control, and also features temperature control for multiple settings from high, medium, low and off heat. The Xlerator XL-SB hand dryer is surface mounted but can be recessed to meet ADA guidelines with the optional recess kit.
Manufactured by Excel Dryer, the Xlerator XL-SB is a powerful, high speed stainless steel automatic hand dryer backed by a 7 year warranty. This hygienic dryer employs touchless automation by utilizing an infrared sensor that detects motion from users' hands. In addition, it comes with a washable metal mesh air filter and a visible red LED light notification system to clearly identify the need for maintenance or attention to the motor and heater systems. An optional HEPA filtration system that effectively filters over 99.7% of bacteria from the air stream is also available on our website for purchase to compliment the standard systems already in place. With a standard 1.1 Noise Reduction Nozzle, the Xlerator XL-SB can be set to effectively reduce the noise of the dryer while still ensuring a fast and thorough hand dry. The newly enhanced Xlerator XL-SB is one of the best hand dryers we carry on Hand Dryer Supply, and is both energy efficient and eco-friendly. Using 80% less energy than traditional hand dryers, yet still able to dry hands in just 10 seconds, the Xlerator hand dryer is a clear choice for any facility looking for proven durability, powerful capability and sound reputation.
Available Xlerator XL-SB Voltage Options:
XL-SB - 110-120V
XL-SBV - 208-277V
Features of the new XLERATOR Hand Dryer
Fast - High speed to dry hands in 8 to 15 seconds
Adjustable Heat Settings - High, Medium, Low and Off
Energy Efficient - The XL-SB uses 80% less energy than traditional hand dryers
Eco-Friendly - Xlerator has a 95% cost savings versus paper towels
Adjustable Motor Settings - Control the Speed and Sound
Green Credits - XL-SB is GreenSpec Listed and helps to qualify for LEED Credits
Two Multi-Voltage Options - 110 to 120 Volts or 208 to 277 Volts
Hygienic - Activated with the automatic infrared sensor, so no need to touch the unit
Service LED - Externally visible to let you know of a maintenance issue
XL-SB Specifications
Finish / Colors available
Brushed
Cover construction
Stainless Steel
Electrical
XL-SB:
XL-SBV:
110-120V - 11.3-12.2A - 1240-1450W - 50/60Hz
208-277V - 5.6-6.2A - 1160-1490W - 50/60Hz
Operation
Automatic infrared activation
Hand dry time: 10-15 seconds
Motor: 5/8 hp - 20,000 rpm
Air Velocity: 19,000 lfm
Mounting
Surface mount. Recessed mount with recess kit.
Unit net weight
XL-SB: 16 lbs
Unit dimensions (inches)
11-3/4 W x 12-11/16 H x 6-11/16 D
(298 mm x 322 mm x 170 mm )
Standard warranty
7 year limited
Product Certification
UL, CE, cULus, OSHA, GreenSpec, LEED, ADA Compliant (w/ recess kit)
XLERATOR is MADE IN USA Certified

XLERATOR is the only hand dryer to be MADE IN USA Certified.
Made in USA Certification USA. (SM) was established to represent manufacturers, producers, pharmaceutical, and service providers of the United States of America. The organization is dedicated to educating and promoting the quality, quantity and variety of United States industry to show why we need Made in USA manufactured products and services.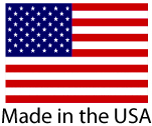 The Excel Xlerator XL-SB hand dryer is Made In The USA!
Excel Dryer XLERATOR Hand Dryer - Brochure

Excel Dryer XLERATOR Hand Dryer - Installation Guide

Excel Dryer XLERATOR Hand Dryer - Noise Levels

Xlerator Hand Dryer - Technical Data Sheet

Excel Dryer XLERATOR Hand Dryer - Owners Manual

Excel Dryer XLERATOR Hand Dryer - Recess Kit
View All
Close
Additional Information
| | |
| --- | --- |
| Free Shipping!: | Get Free Shipping on the Xlerator XL-SB hand dryer and all orders over $155. Select "Free Shipping" at checkout. Sent via UPS Ground. Continental US domestic orders only. Need it sooner? Other options are also available at checkout. |
| Low Price Guarantee!: | HandDryerSupply.com has the lowest price on the Xlerator XL-SB hand dryer. We are a trusted Excel Dryer distributor and will match or beat any advertised Excel XL-SB price online. Call 804-859-2498 to talk with a customer service rep now. |
View All
Close
3 Reviews
Best place for bulk orders! Union friendly!

Great hand dryers, but BY FAR the best prices for the individual and bulk orders we placed! Union friendly and these guys know how to work with you to get the job done!

the best commercial hand dryer we have ever gotten. I would recommend HandDryerSupply.com.

A great hand dryer. We have been very pleased.
View All
Close