Quiet and powerful, the Airforce hand dryer by World dryer is extremely energy efficient and also one of the most hygienic hand dryers on the market. How is this possible? Thanks to its epoxy paint being infused with an antimicrobial, patented SteriTouch® additive, the Airforce reduces the spread of harmful mold, fungi and bacteria. Not only is it an extremely sanitary choice for your hand drying needs, but this high speed hand dryer dries hands in just 12 seconds! That's 2.5 times faster than traditional hand dryers and its able to achieve this while using only 48% of the energy required by those same outdated models. Can paper towels do that? We didn't think so!
Worried about noise? You don't have to be with World Dryer's Airforce since it operates at a noise level of just 83 decibels. There's no need to be concerned about jet-level noise with this model, although its performance is still quite impressive. The Airforce hand dryers by World Dryer have a universal brush type motor that runs at 34,000 RPM and is also thermally protected with a 1 second run-on time and 30 second vandal shut-off. Because of its lower power use of only 1100 watts, this hand dryer will save you money while using less energy. With a 95% cost savings compared to paper towels, this hand dryer is an excellent choice for your facility's needs. Although there is no heating element, the Airforce still provides users with a comfortable, effective and overall improved hand drying experience.
Looking for even more great features? As a GreenSpec listed product, World Dryer's Airforce is considered to be at the top of its class and preferred for its benefits to the environment. In addition to helping you earn LEED credits, this impressive hand dryer is 30% more energy efficient than competitive high speed hand dryers. It adapts to a variety of washroom environments thanks to its ability to be surface or recess mounted and its sleek, modern design makes a fantastic addition to any restroom.
Check out HandDryerSupply.com's incredibly low prices on the World Dryer Airforce high-speed hand dryer and update your facility with this energy efficient model featuring low cost operation, hygienic antimicrobial technology and significantly fast dry time. Stop spreading germs by using outdated, inefficient hand dryers and upgrade to the Airforce today - your customers, the environment, and your wallet, will thank you!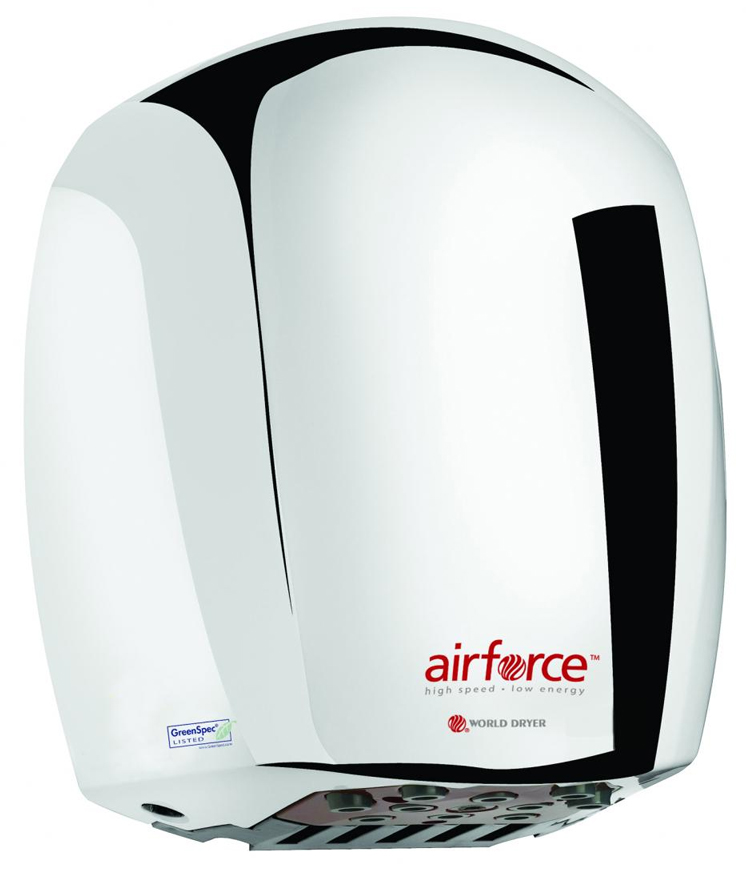 Recent Posts
Are you looking for an effective and efficient hand-drying method for guests of your commercial bus …

While not many people realize it, hand dryers are a key part of any commercial bathroom. They're t …

The most challenging component of hand washing is drying, especially in public restrooms. Because …