It's time to replace your traditional hand dryer! With increased power and desirable features in a sleek, compact design, the KTM120 Air Towel Hand Dryer from Hitrons Solutions is a top choice for your hand dryer needs. Whether you or looking for an upgrade in your hotel washroom, restaurant facilities, public bathroom or even private home, the Air Towel electric hand dryer is perfect for a variety of environments.
The list of benefits for the Air Towel hand dryer is extensive and some of its top characteristics include its lower power consumption, a quieter noise level and a unique, compact design that ensures it takes up less space on the wall. Even though the Air Towel is fast, powerful and hygienic, it won't take over the entire wall as more traditional models do as a result of their bigger, bulkier design. This model offers advanced features without sacrificing space, making it an excellent choice for small restrooms with limited room, and larger washrooms that require multiple units.
Convenient, efficient and modern in design, the Air Towel KTM-120 is a plug-in hand dryer with an option for hard-wiring as well. Reaching a maximum wind speed of 300mph, this powerful hand dryer is constructed out of nonflammable ABS & antibacterial materials, making it a durable and hygienic choice for your facility. Its classic white color allows the Air Towel to blend seamlessly with a variety of styles and colors so you can significantly upgrade your restroom without having to refinish the entire space. Worried about cleanup? Don't be, because the Air Towel's flat-surfaced water container makes cleaning easier and a removable drip tray adds to its overall ease of maintenance and helps guarantee that your restroom floors remain dry and safe for frequent user traffic. There is no need to be concerned about vandalism as each dryer is installed with a burglarproof system, making it clear that the Air Towel is not only effective, but also secure. In addition, its flexible features make it easy to adjust this wall-mounted hand dryer to best suit your facility's needs and requirements by operating the adjustable air speed and turning the heat on or off as you see fit.
If you are in the market for a powerful high-speed hand dryer that guarantees performance without taking up a lot of space, the compact Air Towel KTM-120 by Hitrons Solutions is your top choice. Hand Dryer Supply offers a fantastic price on this model, and free shipping to the continental United States. It's time to upgrade from the traditional, and look toward the future – get plugged in with Advanced Air Technology and check out the Air Towel hand dryer today!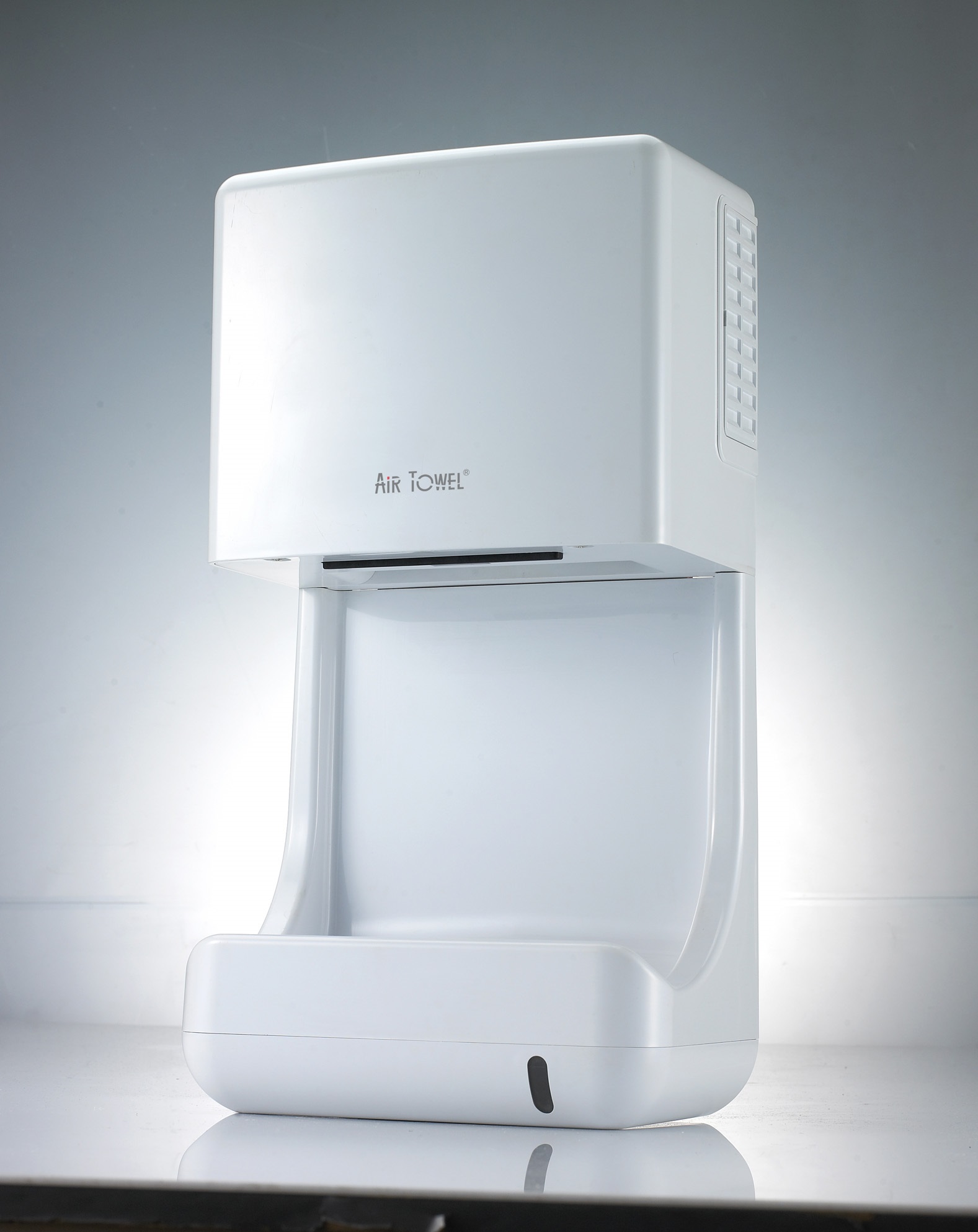 Recent Posts
Are you looking for an effective and efficient hand-drying method for guests of your commercial bus …

While not many people realize it, hand dryers are a key part of any commercial bathroom. They're t …

The most challenging component of hand washing is drying, especially in public restrooms. Because …