A portion of EVERY sale goes to Hope For The Warriors® & The Tony Conway ALS Fund
American Dryer is donating $10 for every EXTREMEAIR EXT & GXT hand dryer sold!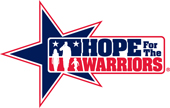 Categories
Wall Mounted Hair Dryers
Hand Dryer Supply features an ever expanding selection of commercial wall mounted hair dryers. There are many designs and varieties of hair dryers available at our store. They are light weight and have low maintenance costs. Hair dryers beautify your hair perfectly and are safe to use. World Dryer Hair Dryers, American Dryer Hair Dryers and Excel Dryer Hair Dryers are the most trusted names in the industry for providing the best drying equipment. All hair dryers meet safety standards and offer exceptional performance. These energy-efficient commercial wall mounted hair dryers cause less damage to the environment and can be cleaned easily. They are designed for use in schools, locker rooms, prisons, homes, dressing rooms, health clubs and many other places. Buy the high-quality commercial hair dryers online at the best prices only from HandDryerSupply.com.
New Products