A portion of EVERY sale goes to Hope For The Warriors® & The Tony Conway ALS Fund
American Dryer is donating $10 for every EXTREMEAIR EXT & GXT hand dryer sold!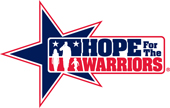 Categories
Baby Changing Stations
Baby changing stations are used in many public washrooms providing a safe solution to diaper changing needs. HandDryerSupply.com provides a range of durable baby changing stations to choose from. Parents can comfortably count on our baby changing stations which offer the best safety of child. They inhibit the growth of odor, thus providing excellent antimicrobial protection. These user-friendly and easy-to-clean designed stations meet the toughest standards of the industry. Commercial baby changing stations feature bag hooks on both sides to provide great convenience. Some of their attractive features include built-in dispenser, safety belt adjustment, and polyethylene interior. They are designed and engineered to provide exceptional performance and utmost safety.
New Products